Paul actually booked this one in for his two mates who were Irishmen. Early on I got all the questions about sharks and at this particular spot I get a few mixed in with the cobia, hussar and parrot. We caught a few parrot and hussar but they were a bit slow and sometimes it is a hard spot to fish. Sometimes they are on, sometimes they are quieter but you can anchor on them and sometimes the current runs hard and you do better on the drift. We were anchored watching the show from the whales when Herbie hooked up good.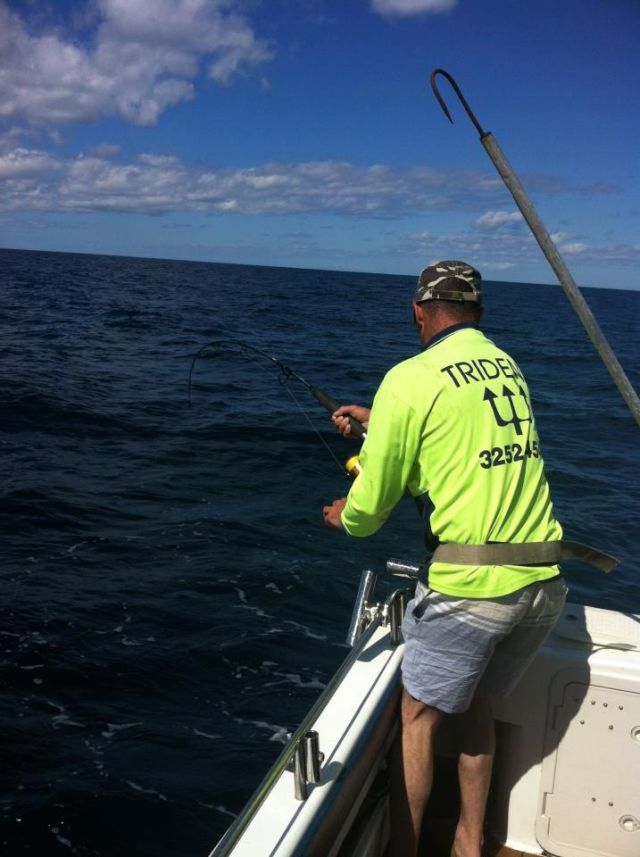 We played it out in case it was a cobia. It certainly did everything right coming up on the surface 100m away, big runs, being hooked on mono a lot of the times sharks will bite through the leader but he fought it to the boat. We then saw it was a hammerhead shark.


Instead of just letting go as per the pic above Herbie wanted a better picture opportunity!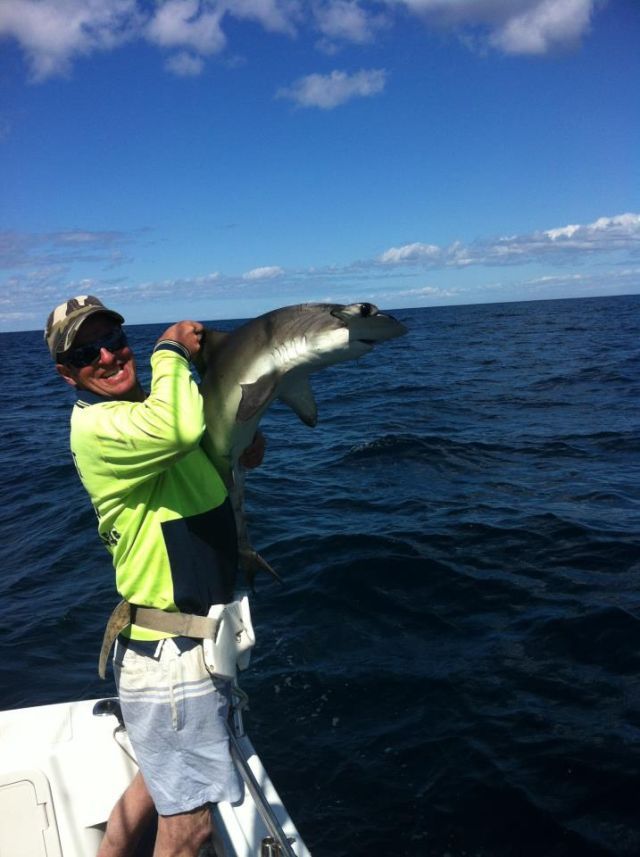 We had the usual visit by the dolphins wanting a hand out after this.


It was slow fishing so we upped anchored and stopped and dropped on our way home picking up a few more hussar and parrot, a couple of flatties and a lone pearlie. All in all a good morning on the water with a great bunch of lads.