I fished this even on my mate Mick's 23′ Striper.  The first day we headed to Double Island Pt looking for some warmer water after jigging some live bait.  On the way home we tried a couple of wrecks looking for the $1,000 snapper or some gamefish.  Mick came up with this jewie which unfortunately didn't count for anything but a fine capture never the less on soft plastics gear.


The next day we went east to target the snapper prize. We trolled until we were right up the top of the Hards then had a bottom fish. First drop and Kelvin was on. This 7.3kg snapper gave us a fair bit of hope.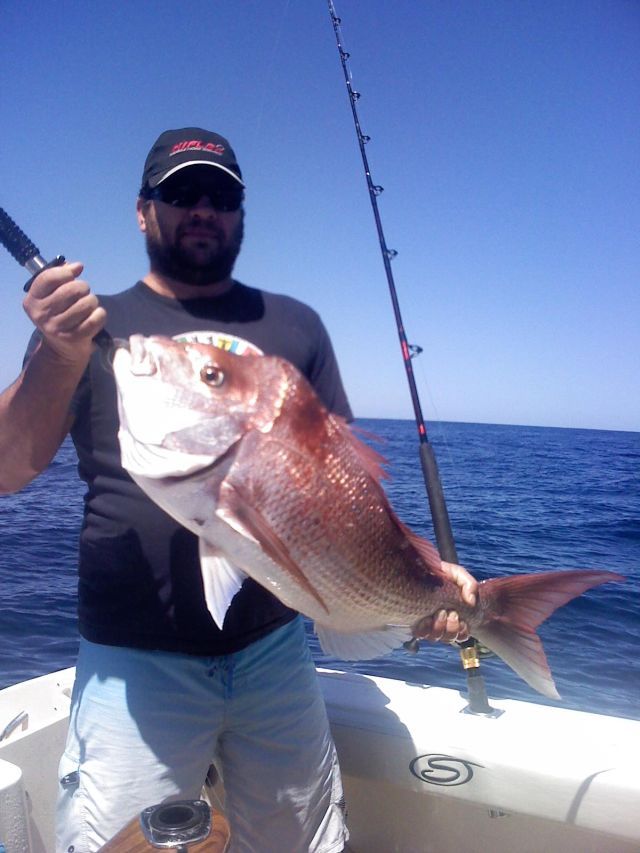 At the scales it wasn't bettered so we grabbed the dollars.


Some ripper fish were weighed in for the comp including a 27kg wahoo and a 24kg cobia.