Paul was back again. Once again we struggled with the livies but we got a few and headed off. We had a look at a few spots on the way but they didn't look real flash on the sounder so we kept heading. We got to our Brisbane Ekka Wednesday Holiday spot from last year which Paul was also on and commenced fishing. Sure enough they were on. One of the brothers got this good aj first up.


We also had double hookups.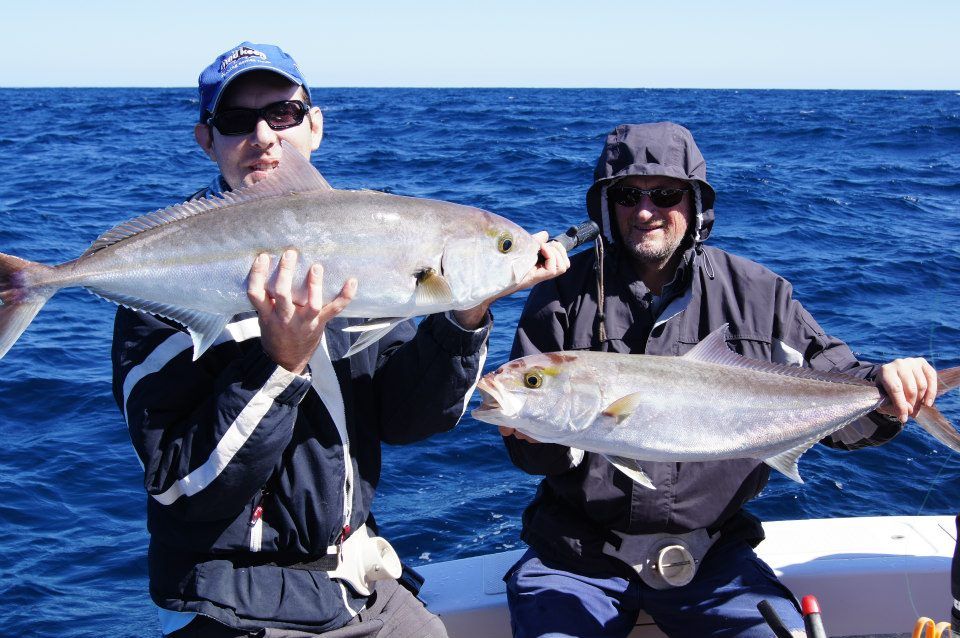 Paul even got this jewie.


Once we had run out of livies we had to go to dead bait and jigs. Paul finally extracted one on a jig after being dusted three times at this spot last visit.


Bait went ok on the pearl perch and we pulled a couple of good ones.


By then it was time to head in so we really only fished the one spot today but it was worth it and we had a box of fish.