James had booked this one in and then had someone pull out so we had RJ making up the numbers. We started in the pack at Hutchies going for a wahoo but there were too many boats. As soon as we got away from the pack in front of Flinders we hooked a marlin.


Not long after RJ was into one as well.


We also got a couple of wahoo on the way to the pack where most of the boats were fishing.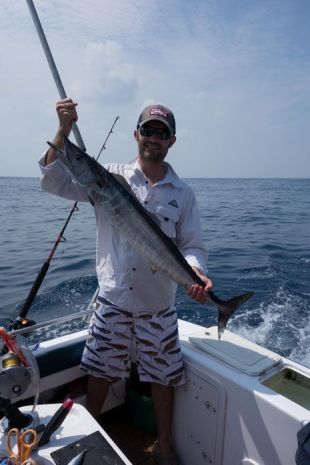 We got down to the pack but there was nothing special going on so we went back to the area we were getting our bites and sure enough hooked up again.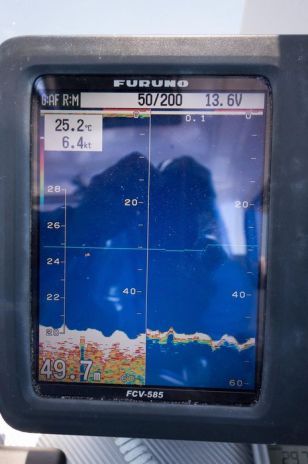 We dropped a couple then Tom was back on again.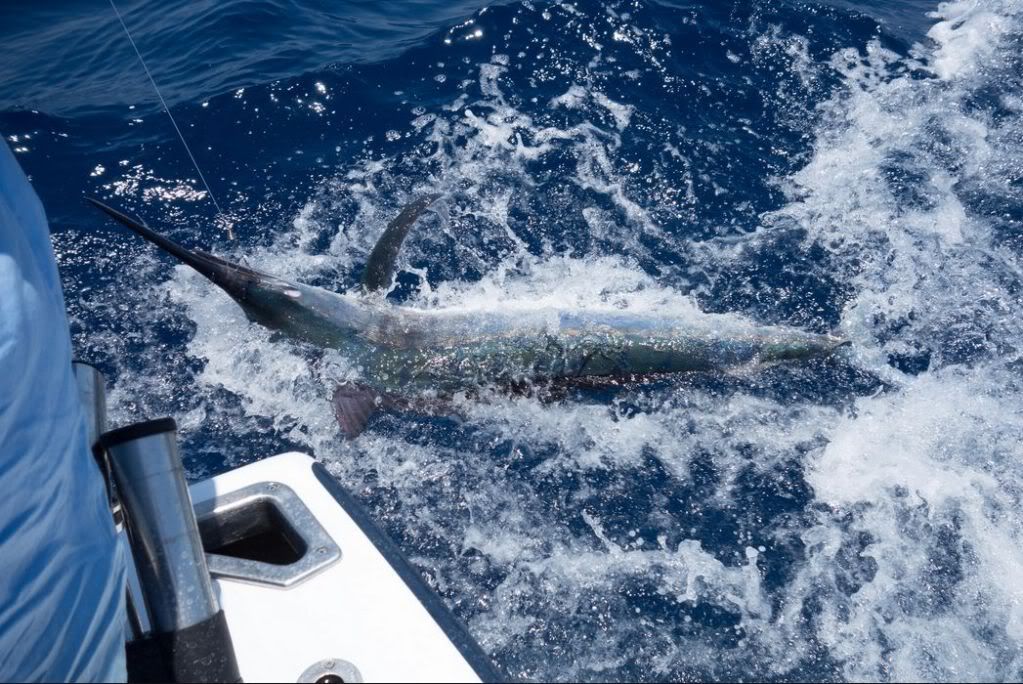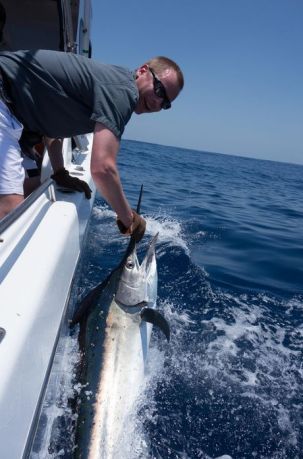 We worked back to Hutchies to try for another wahoo and we weren't dissappointed getting our third for the day.