After numerous rebookings we finally jagged some good weather. Once again the livies co-operated and we had a tank full in no time. We headed off to the cobia spot where I had taken Kevin on his very first trip. We did two drifts but had no interest so kept moving. Once at the kingy/aj spot the current was roaring. The fish were on though. It just took a bit of working out with me trying to keep the bum of the boat into the current and being in and out of gear kept us over the top of our jigs or bait.
Kevin's dad was first to score.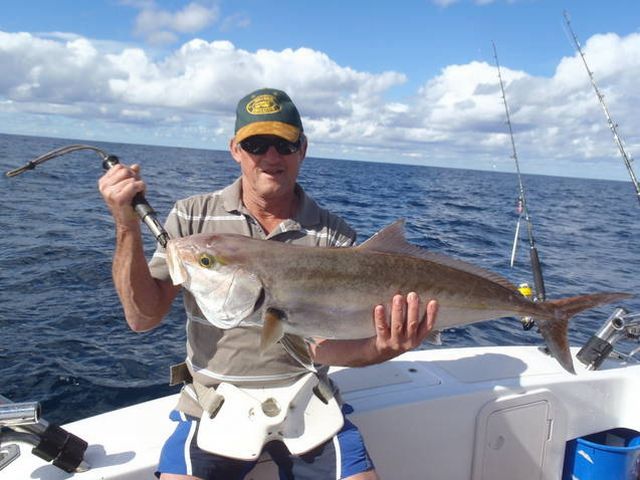 Then Kevin.


Finally Mitchell got one. You'll notice Mitchell with a trevally on my banner on the front page of the website.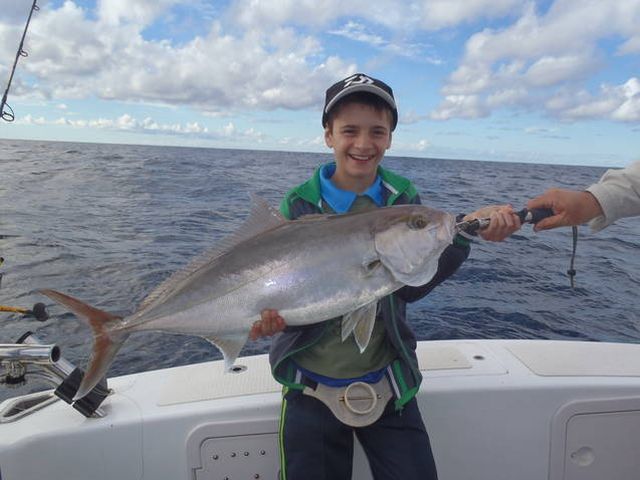 Kevin's dad got a good pearlie on a livey there as well.


With it getting closer to dusk we stopped and dropped our way back in looking for a place to put the anchor down and berley up some snapper. Getting a jewie off one spot on a good show looked to be the place to settle in for the dusk bite.


We anchored up pulling a couple of sharks and just legal pearlies but we were hounded by small pearlies and sharks. With a fair run in we pulled the pin once the glow in the west dissappeared.