With the bait looking so good and Darren keen to get his first marlin and see how it all works we set up a trip. Early on the wahoo were thick, getting a couple and chopping us off in double hookups and stuff. The bait was awesome but about four boats were working it early.
Another boat had hooked and dropped and got a couple of marlin and it was only a question of when as the bait was awesome. Sure enough a while later Darren got hooked up to a sailfish caught on video here.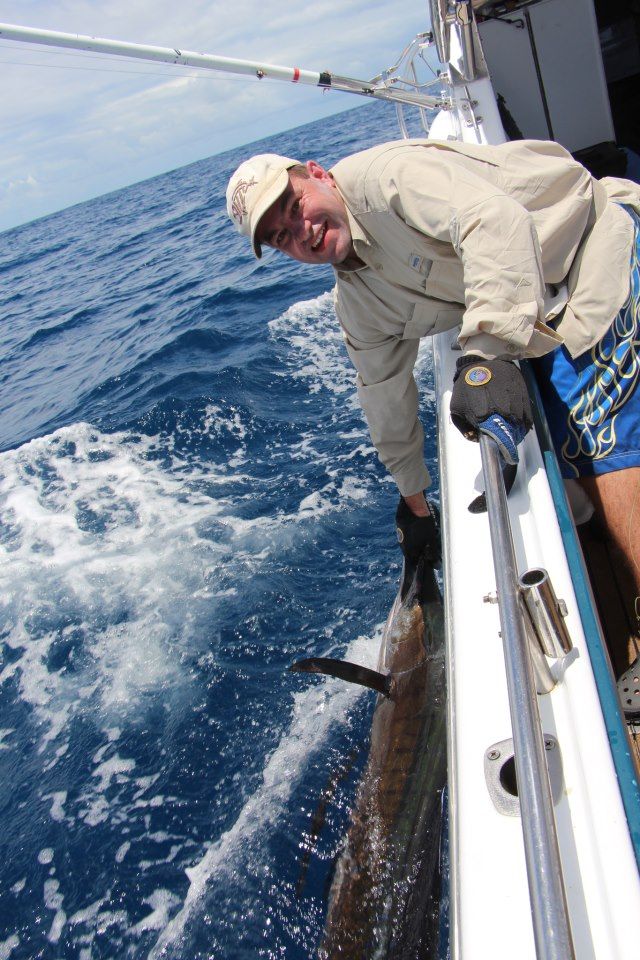 The bite was on but another two boats had entered the frey. Darren hooked and got a marlin. That was the end of the bite for the day but it would have been great if that bait had hung around after Tropical Cyclone Oswald.