Mike booked this one in. With him was his mate from the US. We started off on our own school of bait and first drift I marked one then second drift we hooked up. Mike got his first marlin.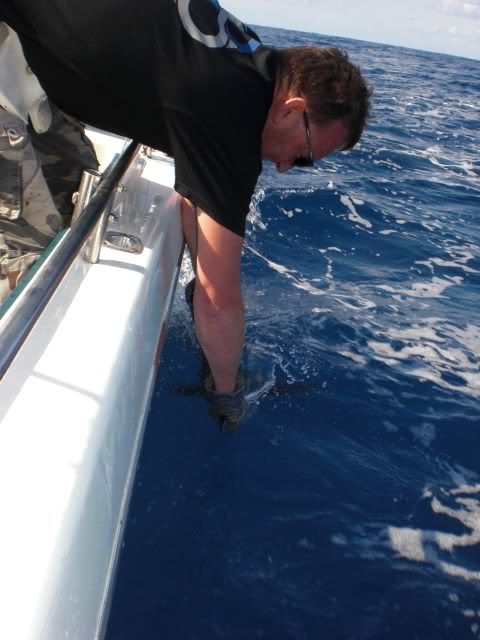 We marked a heap on the sounder but couldn't get another bite then got swamped by other boats. They pulled a few off this bait school so we went on the troll as some other mates were doing ok working around the edges. A while late we got this nice mahi mahi on oily calm seas.


That was about it for us. We couldn't get another bite.